Workshop
ELIOS workshop is equipped with advanced technology tooling machines and equipments that guarantee production of efficient and long time lasting moulds.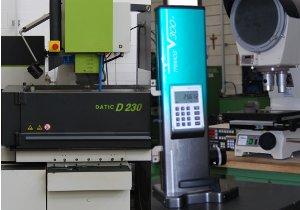 Workshop
Principal machines are DECKEL milling and drilling units, MORI SEIKI lathes, ROSA grinding machine, ONA plunge electroerosion device.
All machineries are equipped with CNC control and can operate in CAD/CAM environment.
Several control equipments and two 3D metering devices (one with CNC control) are used during mould construction.
Techical departement coordinates all workshop activities during moulds construction and maintenance.
Accordig to ELIOS phylosophy, first aim of its workshop is to guarantee constant maintenance of Customer mould thus permitting to production departement to assure parts compliance and fast delivery.